Smith taking advantage of more playing time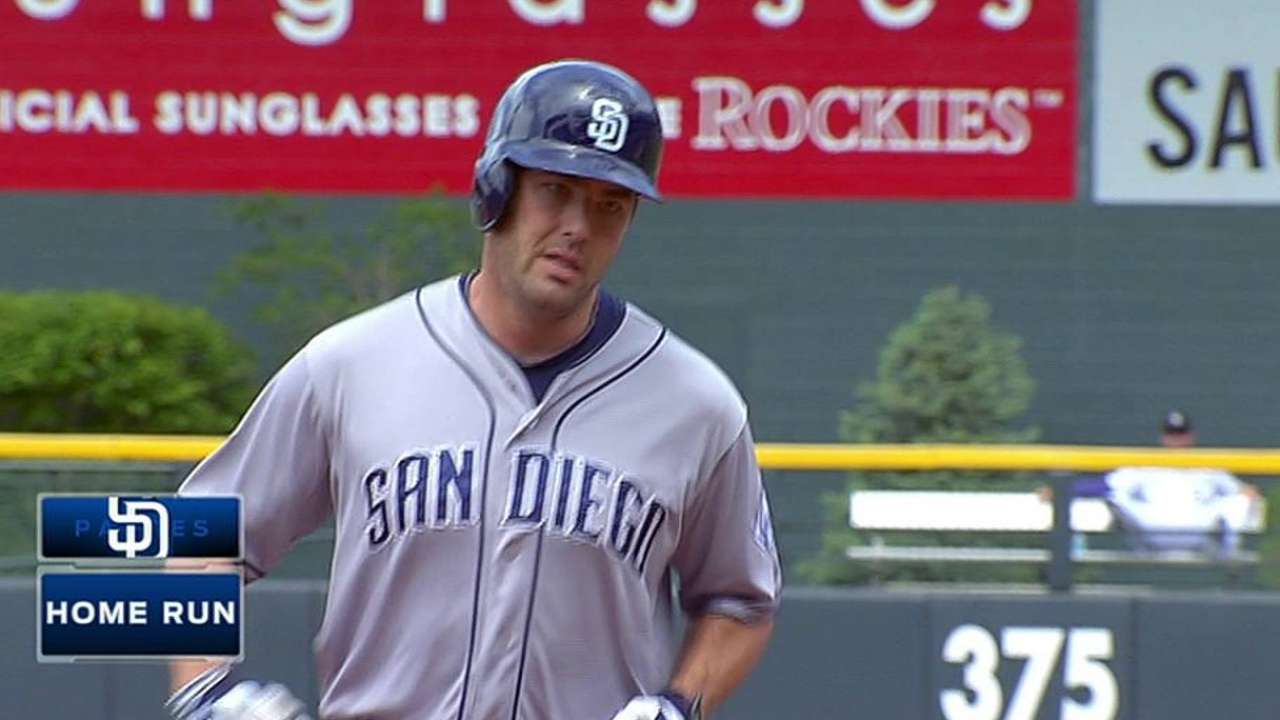 SAN DIEGO -- The emergence of Seth Smith continues. Where he mostly played against right-handers in Colorado and Oakland, he's getting more playing time in San Diego and he's taking advantage of it.
Entering Tuesday's games, Smith's .345 batting average was the highest of any qualifying outfielder in the majors. In fact, Chris Denorfia's .322 ranked seventh, making the Padres the only team in the majors with two players ranked among the top 10 leaderboard of outfielders.
As for Smith, the Padres have been able to sit back and enjoy.
"He's on a roll right now, especially over the last couple of weeks," manager Bud Black said. "Seth has the ability to hit fastballs. He's laying off breaking balls, and he has a patient approach to start with. He's not afraid to hit with two strikes."
Said bench coach Dave Roberts: "He's always hit. He's just had an opportunity to get more at-bats with [Carlos] Quentin on the disabled list, and he's risen to the occasion."
Scott Miller is a contributor to MLB.com. This story was not subject to the approval of Major League Baseball or its clubs.