Roach to get second start, filling in for Cashner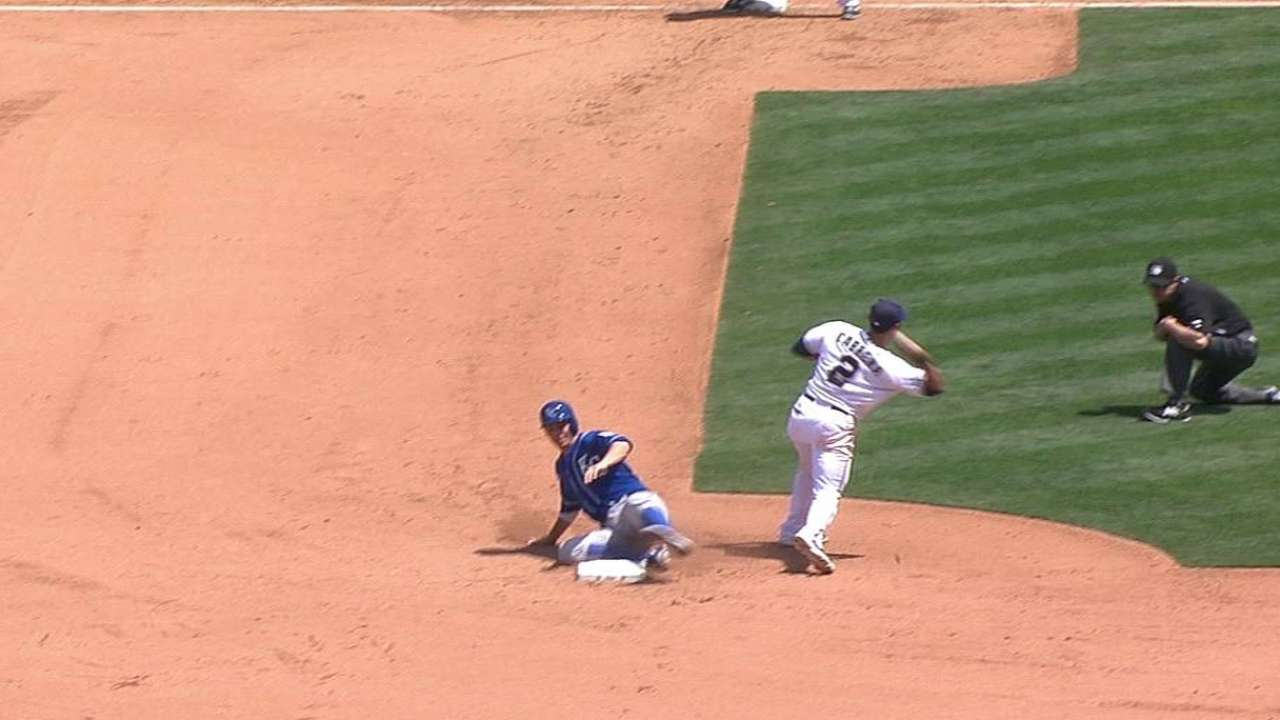 SAN DIEGO - Rookie Donn Roach will make his second spot start for injured Andrew Cashner on Saturday against the Cubs.
In his first outing on Sunday in Colorado, he surrendered four earned runs in three innings while walking two. The hope is that maybe in his second start, he will be a little more calm.
"He caught a break there with the first two hitters," manager Bud Black said. "He was a little bit erratic with the walks, and Rene [Rivera] picked him up."
Roach walked both Charlie Blackmon and Corey Dickerson to start the game … and Rivera nailed both of them attempting to steal.
"Hopefully strike one," Black said regarding what he wants to see from Roach against the Cubs. "Throwing his fastball for strikes. That didn't happen the other day. Hopefully, we'll see more consistency throwing the ball over the plate, working ahead and not beating himself."
Scott Miller is a contributor to MLB.com. This story was not subject to the approval of Major League Baseball or its clubs.