Hahn set to make big league debut in spot start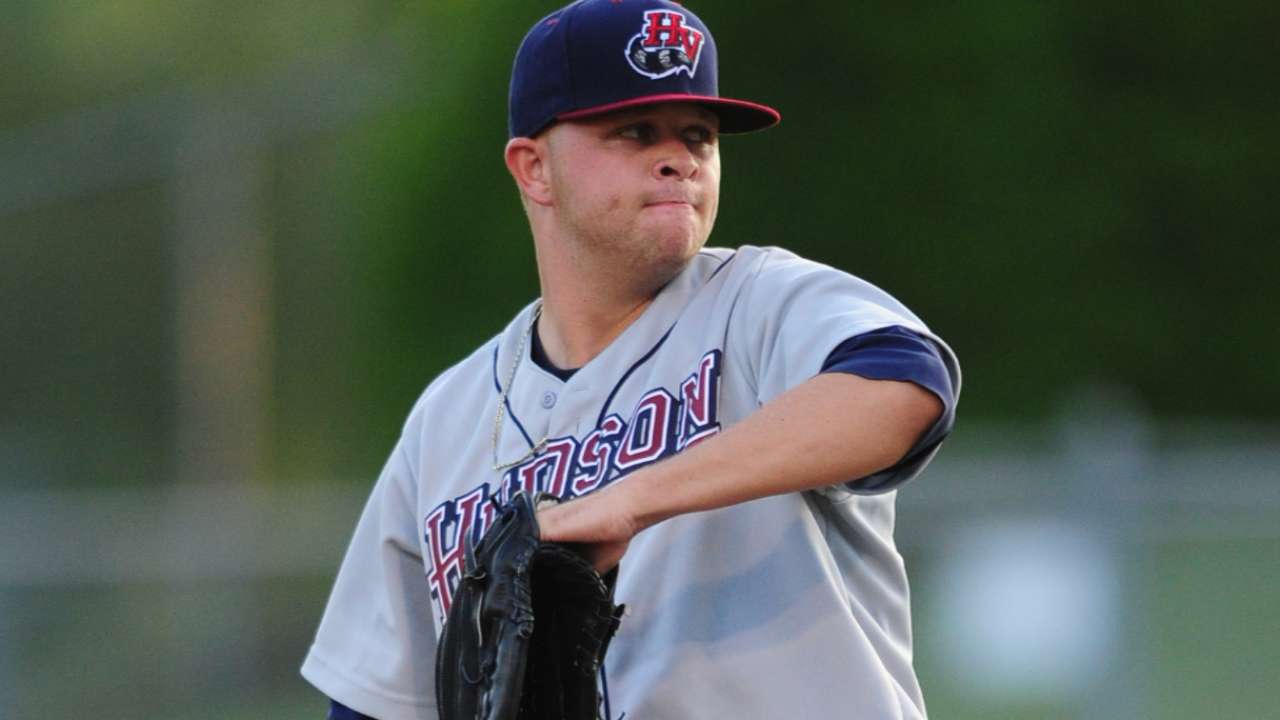 SAN DIEGO -- Jesse Hahn, acquired in an offseason trade with the Tampa Bay Rays involving former Padres utility man Logan Forsythe and current Padres reliever Alex Torres, will be called up from Double-A San Antonio and make his Major League debut against the Pittsburgh Pirates on Tuesday night.
The 24-year-old has been stretched out as a starter this season, making seven starts in 10 appearances with a 2-1 record and a 2.20 ERA. In his last start on Thursday, he earned his first win as a member of the Missions' rotation after giving up just one hit and striking out three in five innings.
"Our reports from our Double-A staff have indicated that Jesse has progressively thrown better as the season has went on," manager Bud Black said. "His last start was his best all season."
Black is confident that the right-hander could give the Padres six innings or about 90 pitches, despite not reaching either of those marks this year. Hahn impressed San Diego's coaching staff in Spring Training.
"We feel what we saw in Spring Training with Jesse was a Major League arm, big league stuff, good head on his shoulders," Black said. "Some of the other guys we considered, it just didn't quite fall on their day and maybe they hadn't pitched with the consistency that Jesse has pitched his last couple times out."
After undergoing Tommy John surgery in 2010 and laboring through the long, tedious recovery process, Hahn says he's ready to make a lasting impression in the big leagues.
"I feel great right now -- this is the best my arm has felt in a couple years," Hahn said. "I can't get a smile off my face."
After Missions manager Rich Dauer informed him he'd be making the leap to the Major Leagues, Hahn called his "biggest mentor" -- his father.
"He was just so pumped. He started going down the street and knocking on neighbors' doors," Hahn said. "He just told me not to change a thing, just keep pitching your game and things will work out for you."
Will Laws is an associate reporter for MLB.com. This story was not subject to the approval of Major League Baseball or its clubs.