Padres deal with rare bullpen blowup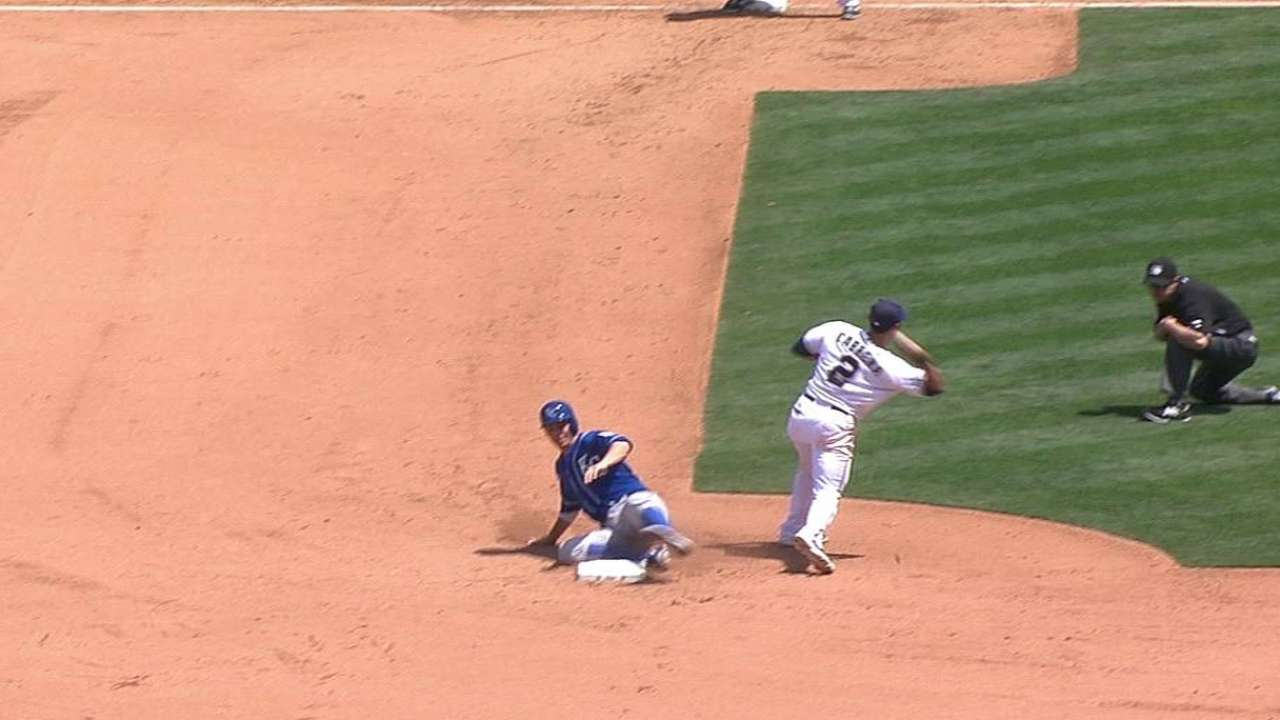 SAN DIEGO -- After a rare bullpen blowup on Monday in San Diego's 10-3 loss to Pittsburgh -- the first game of a three-game homestand -- the Padres are counting on Jesse Hahn to eat up as many innings as possible in his Major League debut.
Hahn hasn't topped 75 pitches or five innings in seven starts for Double-A San Antonio this season, but San Diego manager Bud Black is confident in the 24-year-old's stamina.
"If he performs well and pitches like he's capable, he could surpass those numbers," Black said. "We'll see how the game goes, but he's capable of throwing 90ish [pitches] if he's throwing well."
Seven Padres pitchers combined to throw 249 pitches -- an MLB high this season -- against Pittsburgh on Monday night, putting the team in an unenviable position with a taxed bullpen.
Five relievers -- Alex Torres, Dale Thayer, Nick Vincent, Donn Roach and Troy Patton -- each threw at least 29 pitches. All but Roach -- who was optioned to Triple-A El Paso on Tuesday -- surpassed their season high in pitches.
"There's a couple guys who had some lengthy outings," Black said. "I'm sure all those guys will get back to me and say they're good to go out of the bullpen, because that's how they are."
San Diego will likely rely on Kevin Quackenbush to pitch his third day in a row, along with newly-called up Jason Lane, setup man Joaquin Benoit and closer Huston Street.
"Needless to say, we'd like Jesse to give us some innings," Black said. "It's critical."
Will Laws is an associate reporter for MLB.com. This story was not subject to the approval of Major League Baseball or its clubs.