Smith proving to be a Dodger killer this season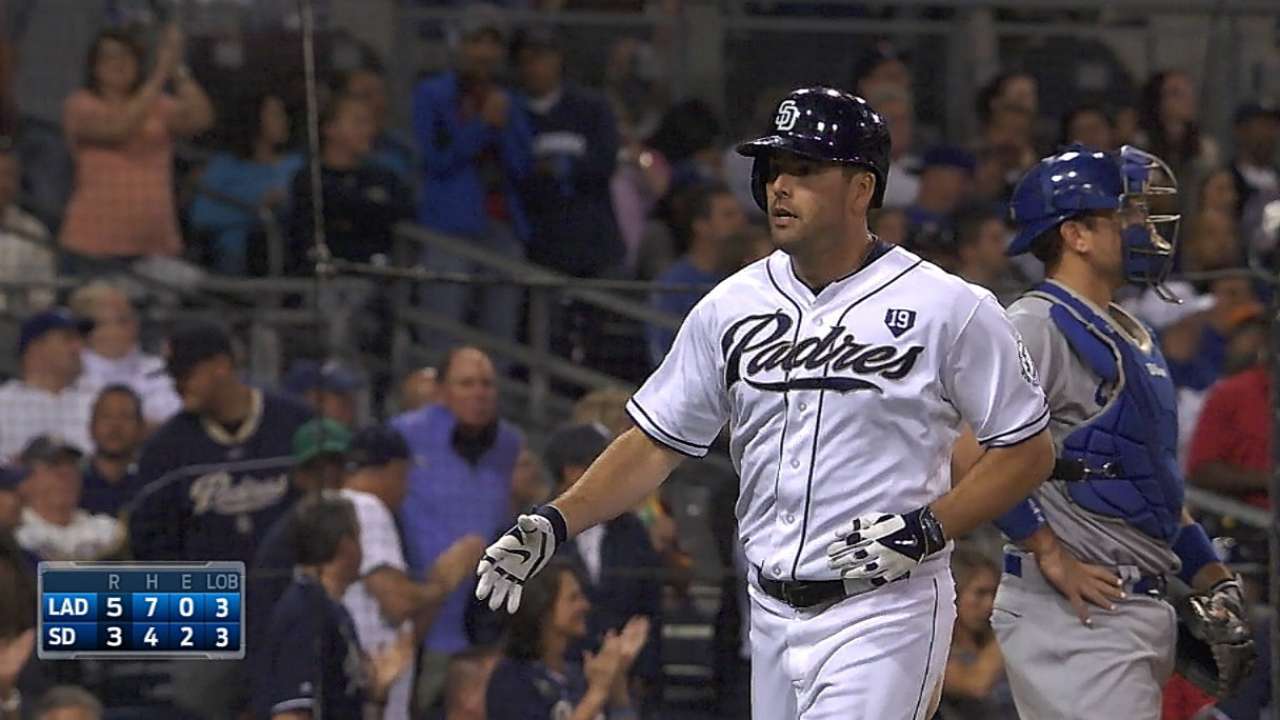 SAN DIEGO -- Seth Smith has been San Diego's best offensive player all season long. But he seemingly finds another level against the rival Dodgers, further endearing himself to Padres fans who want nothing more than to "Beat LA."
Smith first provided a hint of what was to come this season in his Padres debut March 30, knocking a pinch-hit home run in San Diego's Opening Day 3-1 victory over Los Angeles.
He's gone on to lead the team in nearly every offensive category, though before Friday night was just hitting .188 (9-for-48) in June. It turned out facing the Dodgers was the perfect elixir to his summer struggles.
The lefty went 3-for-3 with two solo shots and a double in the series opener, collecting the most total bases (10) by a Padre in one game in 2014.
"I've been working on my swing and came in and did some early work," said Smith, who said the fix had more to do with timing than anything too technical. "It's fun when you put in the work and then see the results."
In 12 plate appearances against Los Angeles this season, Smith is 6-for-10 with four home runs -- half of his season total -- a double and two walks.
"I don't think there's any difference. Seth has been swinging pretty good all year long," said Padres manager Bud Black. "In certain parks, [hitters] see the ball better for whatever reason. And Seth sees the ball here in San Diego better than a lot of players."
Padres fans will hope Smith will continue to see the ball well when it's being served up by a Dodgers pitcher. If San Diego wins again on Saturday or Sunday, it'll be their first home series win over Los Angeles since 2010.
Will Laws is an associated reporter for MLB.com. This story was not subject to the approval of Major League Baseball or its clubs.