Goebbert thrilled to get first Major League start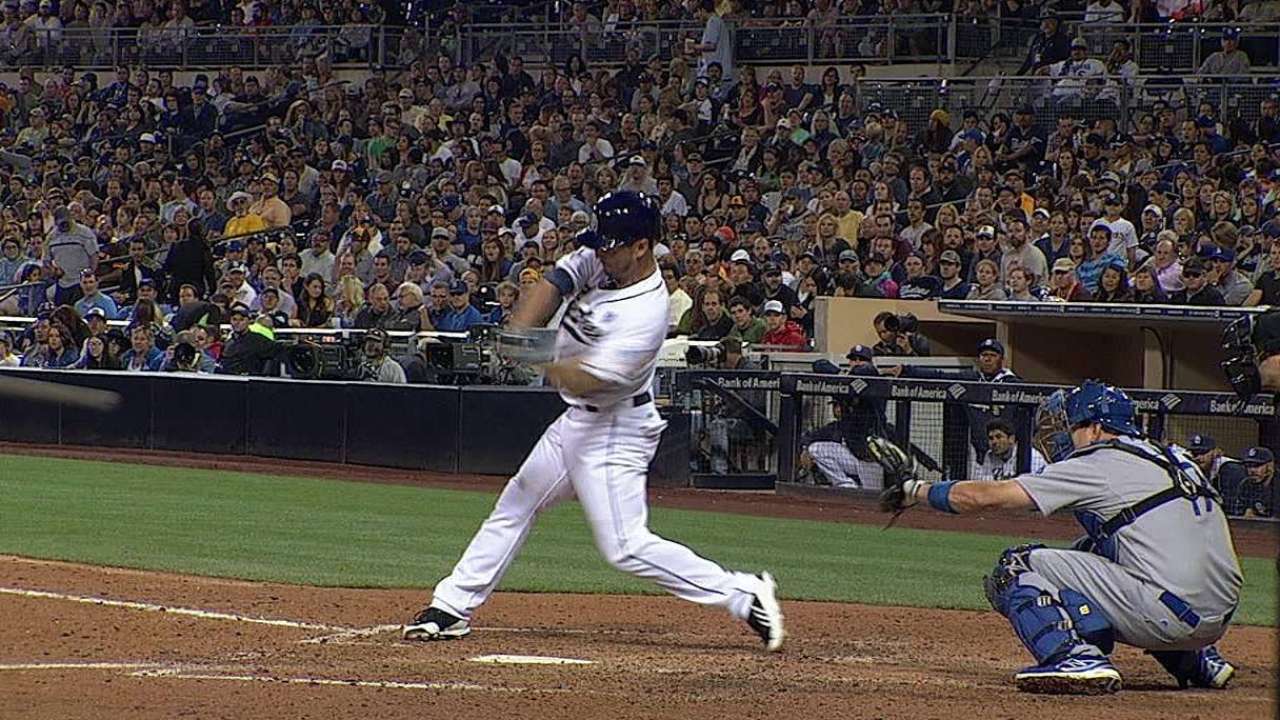 SAN DIEGO -- Jake Goebbert made his first start in the Major Leagues on Saturday after making his first plate appearance Friday night, when he delivered a pinch-hit RBI single in front of his parents, wife and brother to help the Padres claim a 6-5 win.
"I didn't feel my legs for the first couple of pitches," Goebbert said before Saturday's game. "It was nice to get an at-bat before I started so I could get my feet wet a little bit."
He had even more extended family members in San Diego for his first start. Padres manager Bud Black penciled him in sixth in the lineup and playing left field.
"I'm excited, ready to take the next step," Goebbert said. "I'm really looking forward to it, glad my family will still be here to share it with me."
Goebbert was called up as a result of first baseman Yonder Alonso being placed on the disabled list, and is expected to see some time there as well as the outfield. Though he has primarily played outfield in the Minors, the Padres have put him at first base two or three times a week for Triple-A El Paso since they acquired him in a trade with Oakland last month, and Goebbert mainly played there during college at Northwestern.
The lefty has heated up in June after being acquired by San Diego on May 15, sporting a slash line of .321/.446/.528 after batting just .224 in May.
"I found my comfort zone," Goebbert said. "Just finding your niche in a team makes for a little bit of an adjustment."
Goebbert went 1-for-4 Saturday with a single and two strikeouts.
Will Laws is an associated reporter for MLB.com. This story was not subject to the approval of Major League Baseball or its clubs.