Torres the first to try out protective cap in game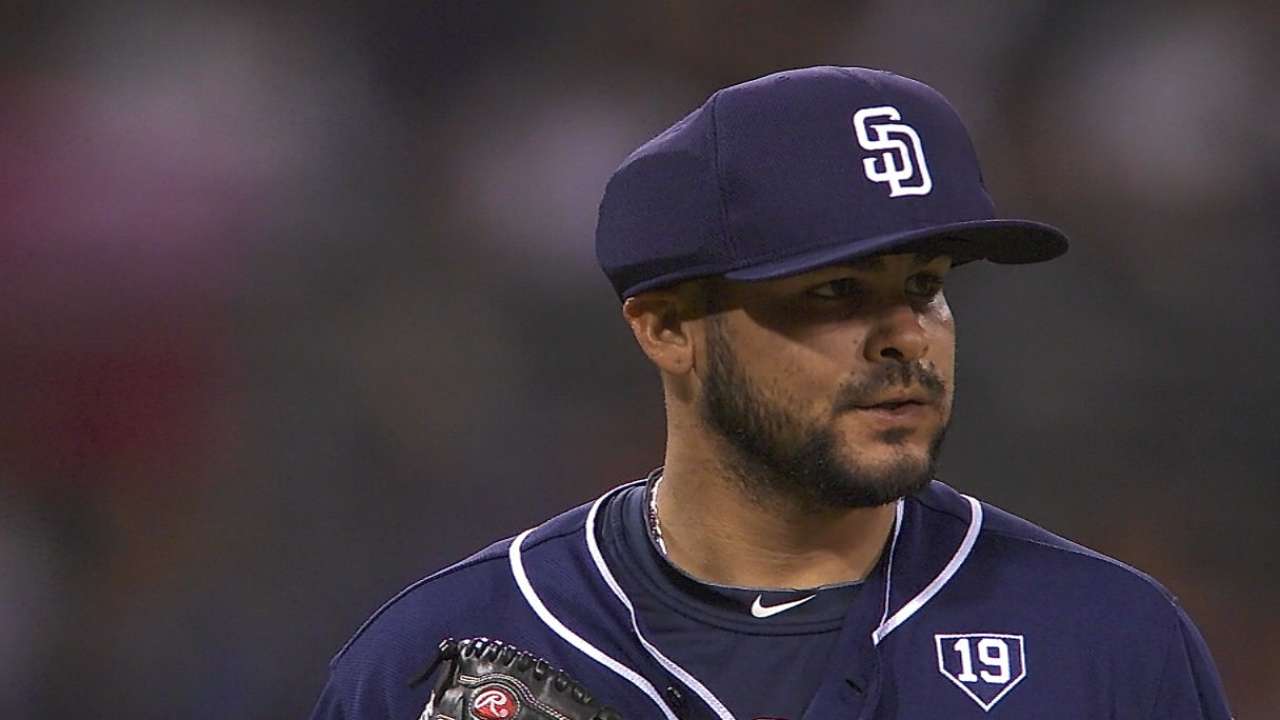 SAN DIEGO -- Padres reliever Alex Torres became the first pitcher to wear the protective cap approved for pitchers' use by MLB in a regular-season game while pitching in the eighth inning of Saturday's contest against the Dodgers.
The league approved the product in January, nearly a year and a half after pitcher Brandon McCarthy was struck in the head by a line drive and suffered life-threatening brain injuries while on the mound for the Oakland A's. McCarthy has since recovered and is now pitching for Arizona.
Torres was donning the cap in the Padres' clubhouse Saturday afternoon, and received some playful banter as a result due to the hat's large size. He says he doesn't care about how it looks, though, after watching Alex Cobb get hit in the head by a line drive last year while both were with the Tampa Bay Rays.
"It could save our lives, if someone hits a ball to your head," Torres said. "I get it for free, so I'm just gonna use it to see how it feels."
Torres ordered the cap about a month ago and started wearing it sporadically while playing catch over the past week.
And the verdict?
"The difference between how this hat and the regular hat feels isn't much," Torres said. "I tried it before using it in the game, playing catch. It doesn't feel really bad. It doesn't feel like how it looks on my head."
Will Laws is an associated reporter for MLB.com. This story was not subject to the approval of Major League Baseball or its clubs.