Padres sign 25 of top 27 Draft picks before deadline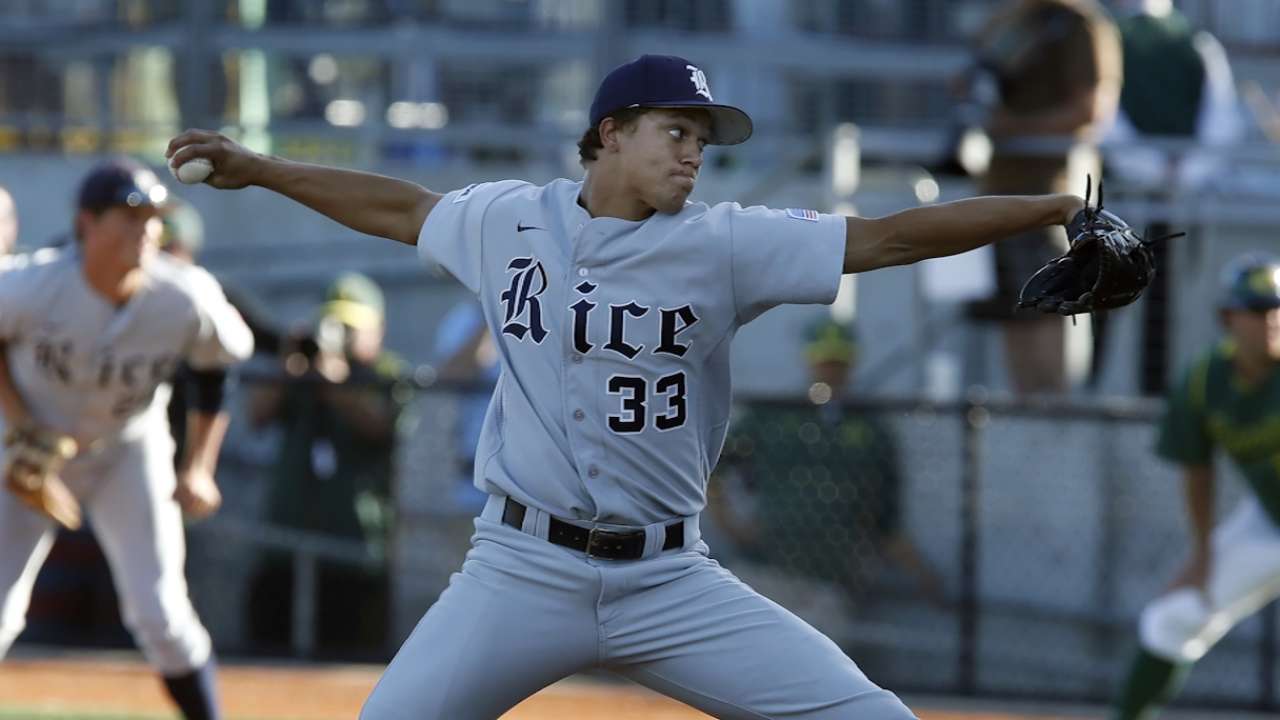 SAN DIEGO -- The Padres signed 30 of their 40 selections from the 2014 First-Year Player Draft before the deadline for draftees to sign with their respective teams passed on Friday at 2 p.m. PT, including each of their first 18 selections and 25 of their top 27 picks.
Overall, San Diego signed 20 pitchers and 10 position players, including four infielders, four outfielders and two catchers. The club agreed to terms with 28 players out of college and two prep players, including second-rounder Michael Gettys, an outfielder from Gainesville (Ga.) High School.
Last month, first-round pick Trea Turner reportedly agreed to a $2.9 million bonus, which is $177,000 above the slot value for the No. 13 overall pick.
San Diego made some waves on Draft day by selecting Cleveland Browns quarterback Johnny Manziel in the 28th round. But "Johnny Football" didn't end up signing with the Padres, who have since fired general manager Josh Byrnes, who made the decision to take a flier on Manziel.
Will Laws is an associate reporter for MLB.com. This story was not subject to the approval of Major League Baseball or its clubs.