Black sets rotation for Braves series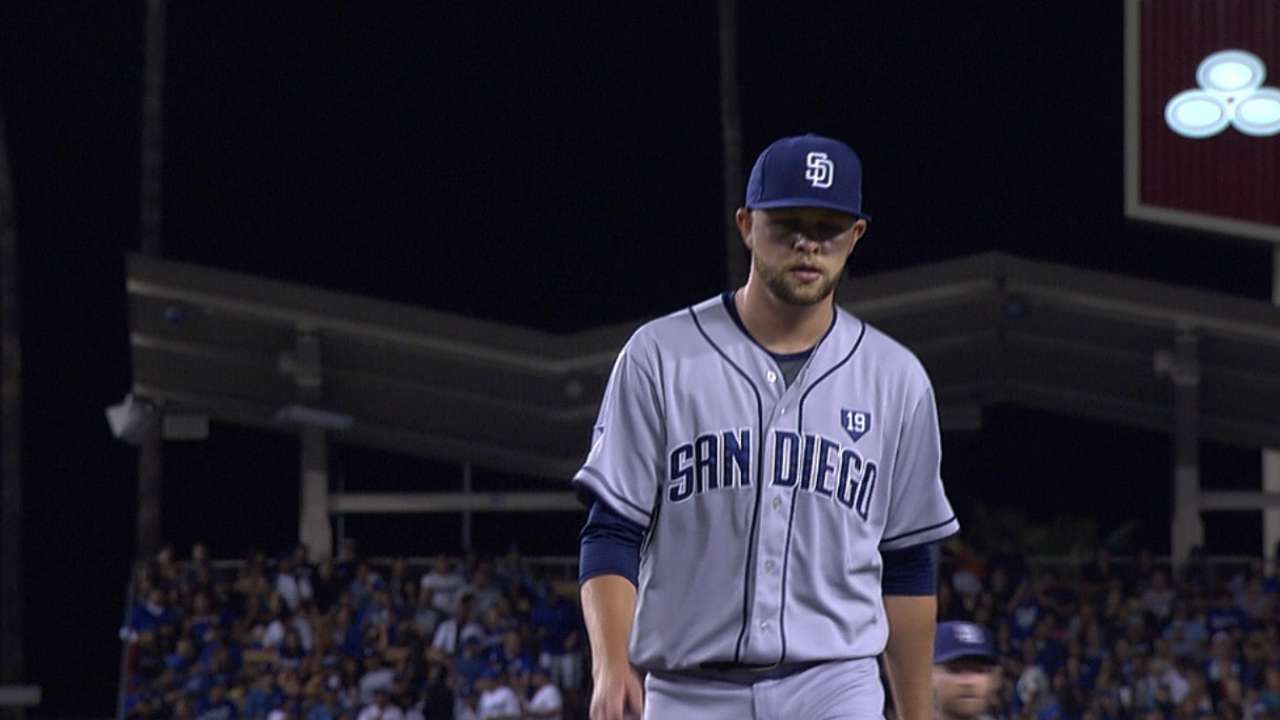 CHICAGO -- Bud Black made a long-awaited announcement regarding his pitching rotation for the Padres' upcoming four-game series in Atlanta.
Jesse Hahn will get the ball for Friday's opener, followed by Odrisamer Despaigne on Saturday, Eric Stults on Sunday and Ian Kennedy in Monday's series finale.
A sixth-round Draft pick by the Rays in 2010, the rookie Hahn has been an emerging threat for the Padres, going 5-2 with a 2.21 ERA with 47 strikeouts while allowing just 27 hits and 16 walks against 164 batters.
Hahn, who has already arrived in Atlanta, was optioned on July 12 to Triple-A El Paso then Double-A San Antonio, where he compiled a pair of two-inning starts in an attempt to keep his innings down. Hahn underwent Tommy John surgery in 2010 and hasn't thrown more than 69 innings in a season since then. He's thrown 40 2/3 frames in seven starts since his big league debut on June 3.
"There's no hard number that we're looking at," Black said. "We're going to watch him closely the rest of the summer. As we get into August and early September, we'll feel pretty confident about where he is innings-wise and how he's pitching."
Hahn was initially slated to pitch Saturday, but Black swapped the rookie with Despaigne after the latter tossed 123 pitches over 7 2/3 innings with a no-decision, taking a no-hitter into the eighth inning against the Mets on Sunday. It marked fourth time in five starts Despaigne eclipsed the 100-pitch tally.
"We decided 'Let's give him an extra day's rest,'" Black said. "Jesse is well rested from his time after the All-Star break to the outing in San Antonio that we thought it'd be just as fine for both guys if they switched."
Stults, who lost his league worst 12th game of the year on Tuesday (he is tied with the Twins' Kevin Correia), will pitch on Sunday against a Braves team that he is 2-2 with a 2.48 ERA over seven appearances.
Kennedy will look to advance his perfect 3-0 mark in July when he takes the mound Monday.
Daniel Kramer is an associate reporter for MLB.com. This story was not subject to the approval of Major League Baseball or its clubs.