Injured Padres getting close to return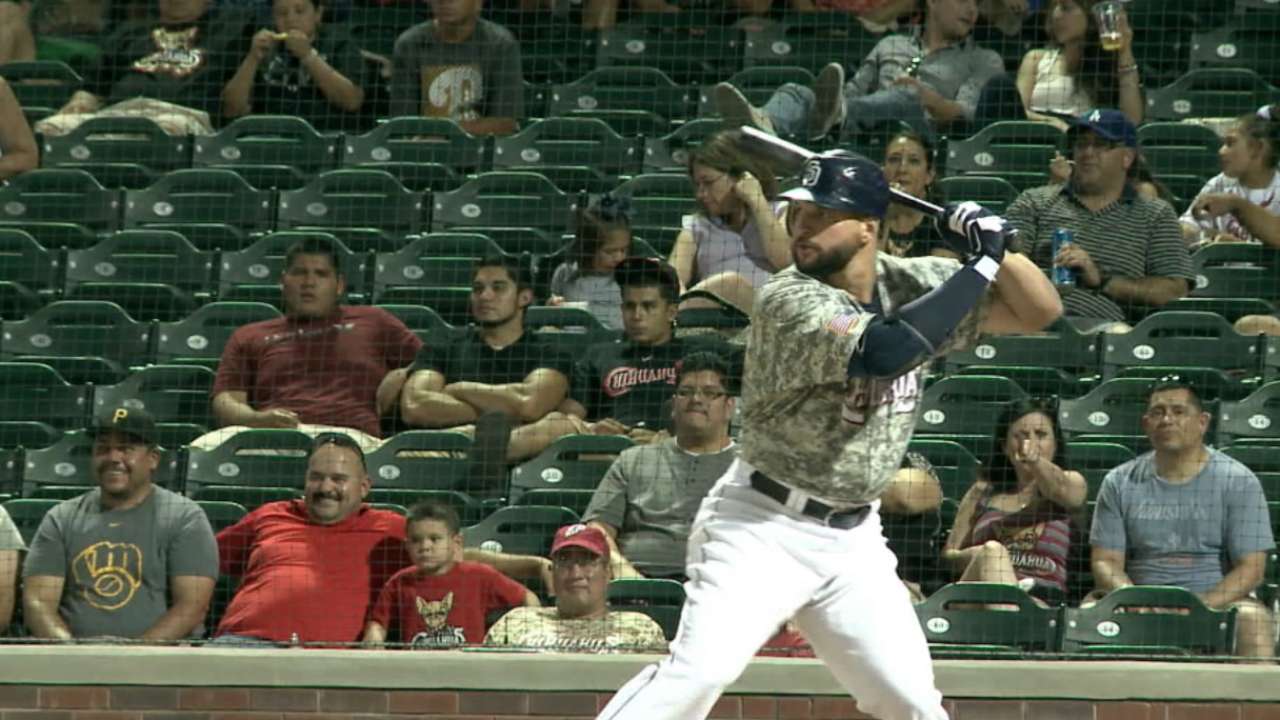 CHICAGO -- Manager Bud Black wouldn't specify a return timetable for the bulk of players eligible to come off the disabled list soon, but did say at least three are "on the horizon."
First baseman Alonso Yonder (right wrist), second baseman Jedd Gyorko (left foot) and shortstop Everth Cabrera (left hamstring) were scheduled to play at least their third game for Triple-A El Paso on Thursday, and go the full nine innings.
"We're looking at those guys every day," Black said. "They're getting their stamina and endurance."
Gyorko is 5-for-16 with a homer in four games; Yonder is 2-for-10 with an RBI in three games and Cabrera, who Black said is the furthest from a return, is 1-for-5, and has played in just one full game since sustaining his injury on June 30.
"Cabrera needs some more time," Black said. "He'll need to get his hands trained in a good spot."
The Padres currently have 10 players on the disabled list or out for the season -- the third most in the Majors behind the Rangers (13) and Diamondbacks (11).
Daniel Kramer is an associate reporter for MLB.com. This story was not subject to the approval of Major League Baseball or its clubs.