Solarte planning to return soon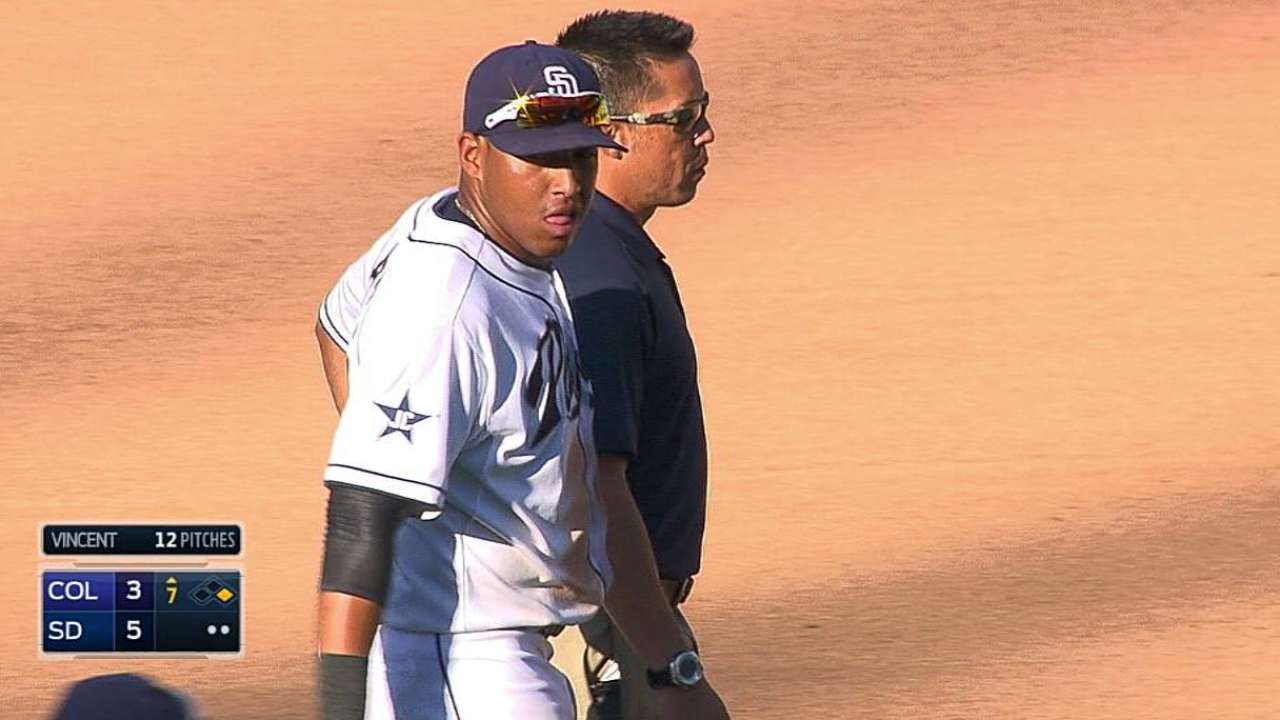 ST. LOUIS -- Yangervis Solarte's second Major League start at shortstop, on Wednesday, came to an abrupt end, but there is hope that he won't be out long.
Solarte exited in the seventh inning with a mild strain of his left oblique. On Thursday he said that the injury is more in his lower back and that he plans to return to the lineup quickly.
"It feels like it's tight," Solarte said. "Today feels better, better than yesterday."
Solarte had told manager Bud Black that he could play on Thursday against the Cardinals, but after consulting with trainers, it was determined that the best course of action was rest. Black hoped to avoid using Solarte even as a pinch-hitter.
"Our fingers are crossed that ... the strain is just mild," Black said. "The next day or two will be very significant to see the progress, and we're hoping that he's going to come out of this OK."
Solarte, who has hit .282 with three home runs in 20 games with the Padres since being acquired in the trade that sent Chase Headley to the Yankees, has dealt with oblique injuries previously, although the team is confident that this particular one is not connected.
"He's had a true oblique [injury] before, and he's indicated that this isn't what he felt in his previous injury," Black said. "This is mild; he's pretty encouraged by it. I like the fact that he's out here for batting practice, he's going to move around. He's not inside -- that's a good sign."
Alex Halsted is an associate reporter for MLB.com. This story was not subject to the approval of Major League Baseball or its clubs.