Solarte returns from two-game injury absence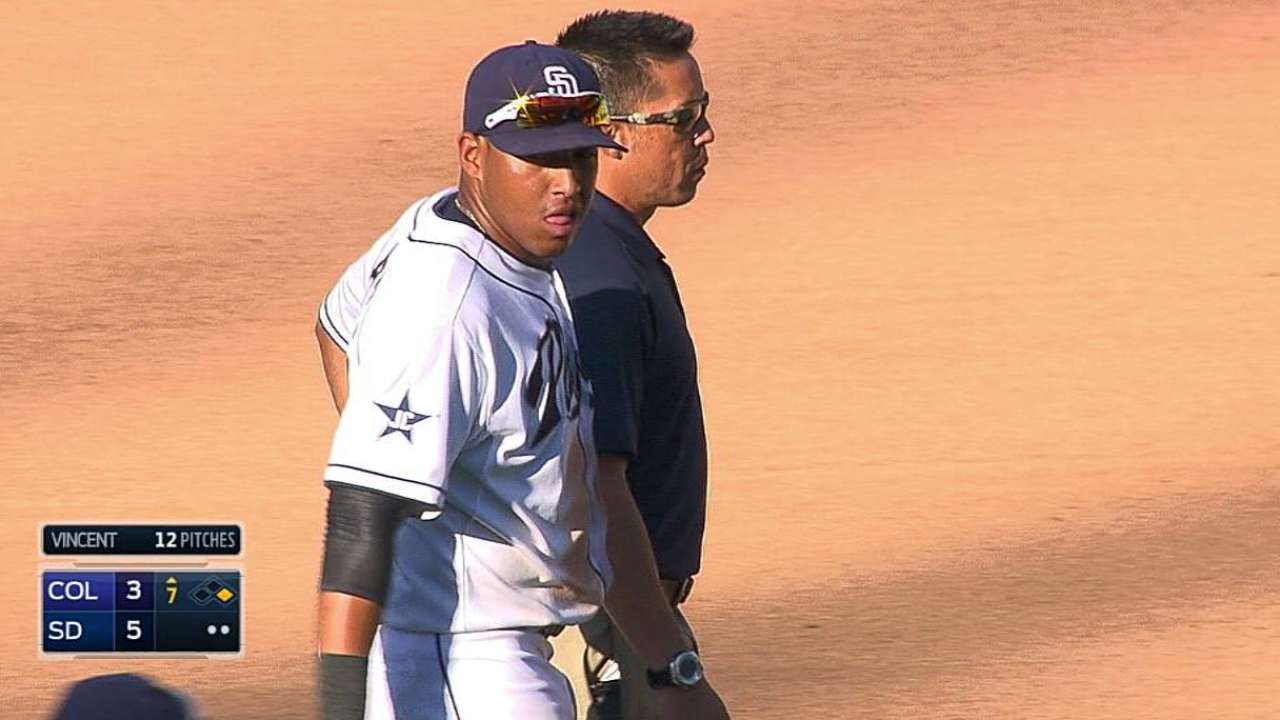 ST. LOUIS -- Yangervis Solarte has dealt with oblique issues at times during his professional career, but he appears to have avoided the difficult injury this time around.
After being pulled in the seventh inning Wednesday with what was thought to be a mild left oblique strain, Solarte missed the first two games of a four-game set with the Cardinals before returning to the lineup Saturday.
In the end, the injury turned out to be tightness in the lower back, an easier recovery.
"Oblique is difficult to make a swing, but I'm thinking [it's] lower back," said Solarte, who was leading off and at third base Saturday. "I'm feeling good."
In this case, Solarte felt the tightness predominantly when throwing. He took swings without issue, and massaging around the area by trainers allowed him to be medically cleared.
A long-term issue would have been unfortunate timing for Solarte, who hit .300 (6-for-20) in his last six games before exiting Wednesday's contest early.
Alex Halsted is an associate reporter for MLB.com. This story was not subject to the approval of Major League Baseball or its clubs.