Padres keeping close eye on Hahn's workload
Combined with Minors, rookie has compiled 110 1/3 innings this season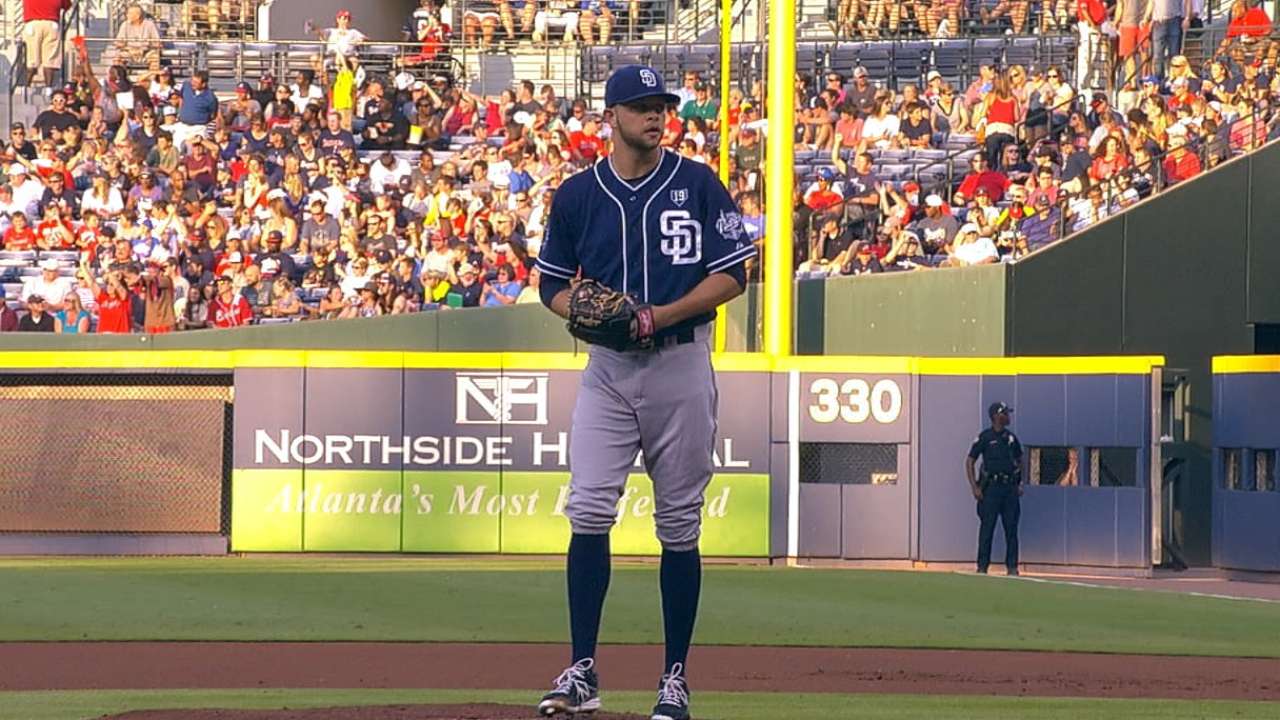 ST. LOUIS -- In all likelihood, Jesse Hahn will not finish the season in the Padres' rotation.
That notion has nothing to do with the rookie's performance Saturday night, when he surrendered a career-high five runs, but rather a desire to limit the right-hander's innings in his first big league season.
"There's no hard line," manager Bud Black said before Saturday's outing. "[140 innings] might be a little high. Lets put it this way, we're watching each and every start and we'll come to a decision."
Hahn reached 110 1/3 innings across all levels with Saturday's outing. The most he has ever pitched in a season was 69 between Rookie ball and Class A Advanced last year.
"Physically he still feels fine, mentally he's doing great," Black said. "We'll continue to watch his stuff, watch his pitches and see how he's doing. There's six to seven starts left [for everybody], correct? It's probably safe to say that Jesse probably won't make that many starts. How many? We're not ready to talk about that yet."
Shutting down Hahn for good when he reaches a to-be-determined limit is possible, although Black prefers to operate under the philosophy that pitchers continue to get work.
That could mean Hahn sees starts skipped or he could find himself in the bullpen at some point in the season's final six weeks.
"In the past, we've skipped guys, we've pushed them back," Black said. "I think for me, it's good to keep a guy active whether it's in the bullpen or pitching in spots. This time of the year, I don't know whether a complete shutdown is a good thing for him, because I think you have to keep players mentally engaged."
For now, Hahn remains an integral part of the rotation, and he said Saturday his arm felt fine.
"I feel fine," Hahn said. "I'm going to keep going out there every fifth day until I can't pitch anymore."
Alex Halsted is an associate reporter for MLB.com. This story was not subject to the approval of Major League Baseball or its clubs.