Alonso out for season with forearm injury
Tests reveal torn tendon for Padres first baseman; surgery a possibility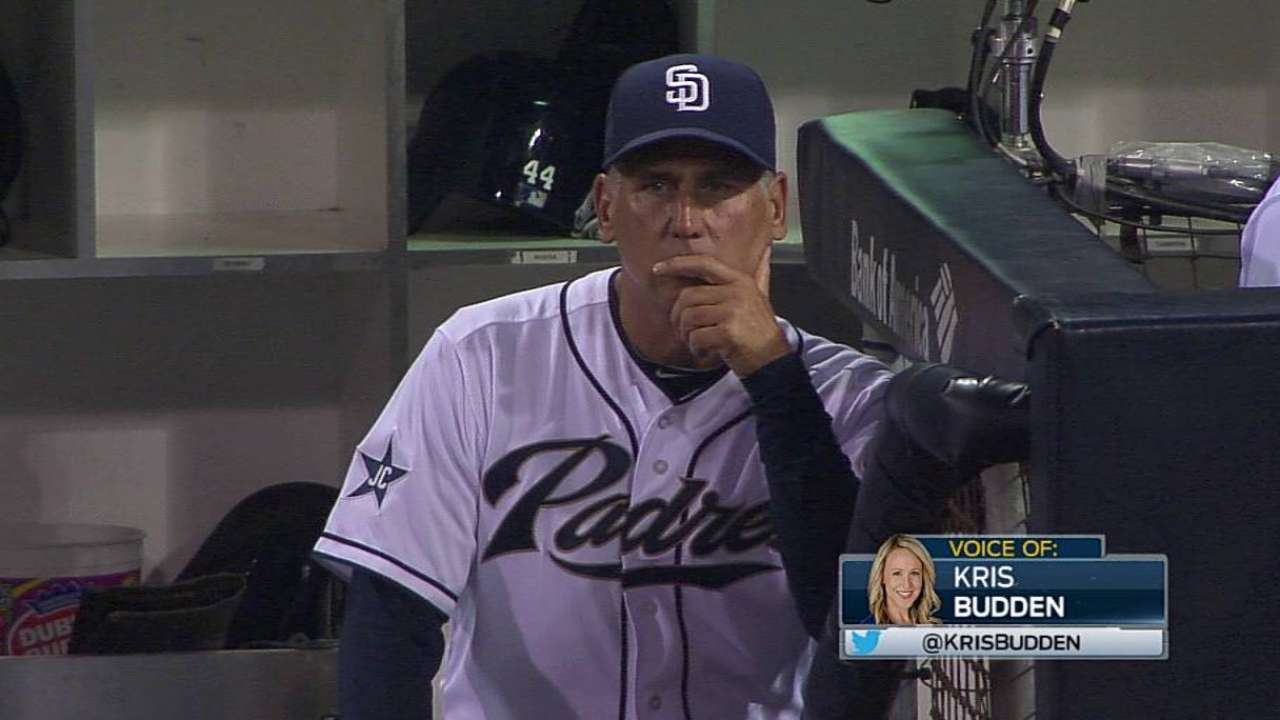 ST. LOUIS -- Yonder Alonso's season is finished after tests Saturday revealed the Padres first baseman has a torn tendon in the top of his right forearm.
Alonso, who missed 30 games from late June into late July with right wrist tendinitis, was removed from Tuesday's game when he felt a "pop" in his right forearm while preparing to hit. He was placed on the disabled list with a right forearm strain, but after meeting with doctors in San Diego on Saturday, the prognosis proved to be worse.
While Alonso will miss the remainder of the season with the tendon tear, the next step remains uncertain.
"There's a chance of a potential surgery, he's weighing those options now," manager Bud Black said. "Collectively with the doctors and Yonder, he's working through some decisions."
Black had not yet had a chance to speak with Alonso, but speculated Sunday that a second opinion would likely be in his future before any decision is made on whether to undergo surgery.
That decision is complicated by the type of injury, which Black called "a rare one."
Since returning from the disabled list July 26, Alonso had hit .421 (16-for-38) with two home runs in 15 games. The forearm issues appeared to be behind him until the freak incident Tuesday.
"He went on the DL because he was having difficulty," Black said. "When he came back, though, he was good. He said he was 100 percent, he was fine. Then just that freak incident on the steps, when he was about to go in the on-deck circle, something happened. He had the bat in his hand and he felt something in his forearm just right at that moment."
Tommy Medica started at first base in the first two games in St. Louis and Jake Goebbert started the final two. The two are expected to split time there the remainder of the season.
Alex Halsted is an associate reporter for MLB.com. This story was not subject to the approval of Major League Baseball or its clubs.