Luebke's recovery takes big step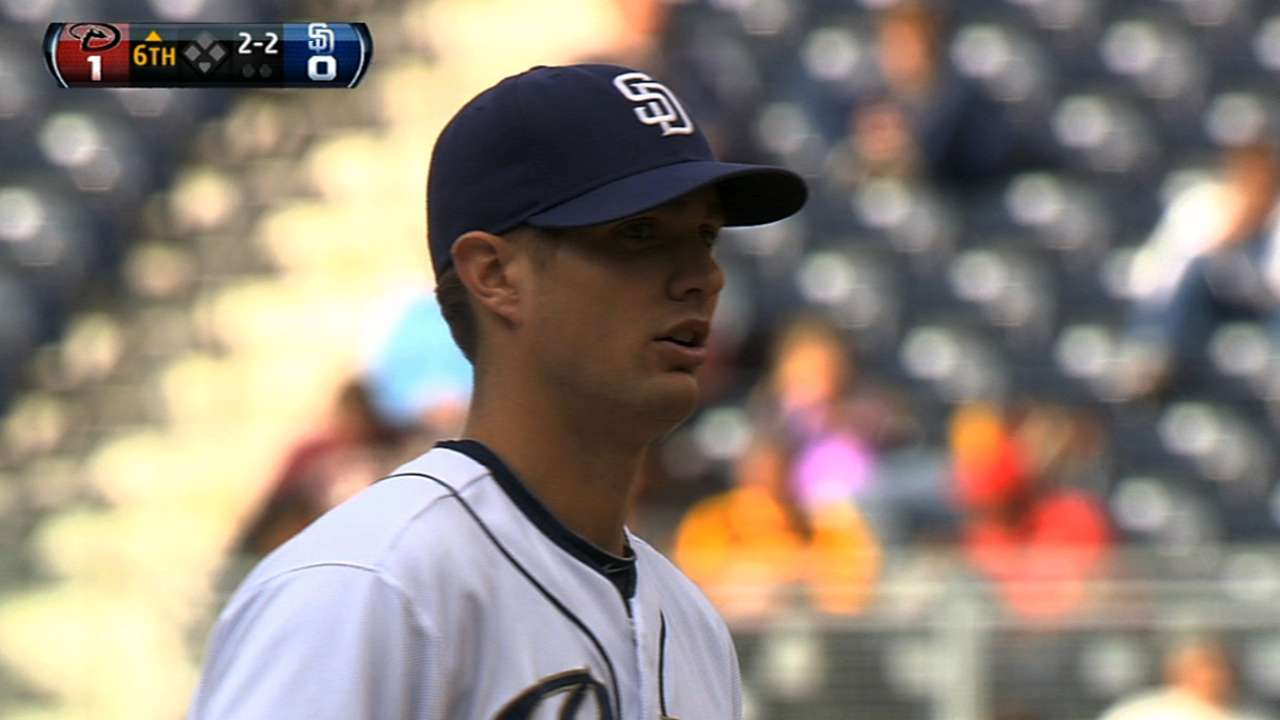 PHOENIX -- Cory Luebke's road back from a second Tommy John surgery in February took a positive turn last week, when he played catch for the first time.
"I had to find my glove," Luebke joked on Friday at Chase Field.
Luebke made 30 throws from 45 feet and will do so three times a week for the foreseeable future as he continues his rehab.
"It felt good to throw again," he said.
Luebke has spent his entire time since his surgery in Arizona, working out and living in Gilbert with Allen Gruver at the Postural Restorative Institute, where he's also worked on strengthening his hips and core muscles.
Luebke's rehab protocol is similar to the one he had after his first Tommy John surgery, on May 23, 2012, although the throwing program has been altered, with more time built between throwing sessions.
The good news, he said, is that having done this before has provided a blueprint for what's ahead.
"I have a better idea now of where I'm at," he said.
Manager Bud Black had a chance to talk with Luebke on Friday and watched him play catch in the outfield before the game.
"He feels good about where he's at," Black said. "It's a long process, but he's indicated his elbow feels different [in a good way] at this stage.
"He's excited about the next six months. And maybe we're getting a bit ahead of ourselves, [but] he's excited about being a Padre in Spring Training."
Luebke would be right around 12 months to the day of his second surgery (Feb. 18, 2014) when pitchers and catchers report for the start of Spring Training 2015. The "typical" recovery from Tommy John surgery, if there is such a thing, is usually between 12 and 18 months.
Corey Brock is a reporter for MLB.com. Keep track of @FollowThePadres on Twitter. This story was not subject to the approval of Major League Baseball or its clubs.