Rivera has had a front-row seat for greatness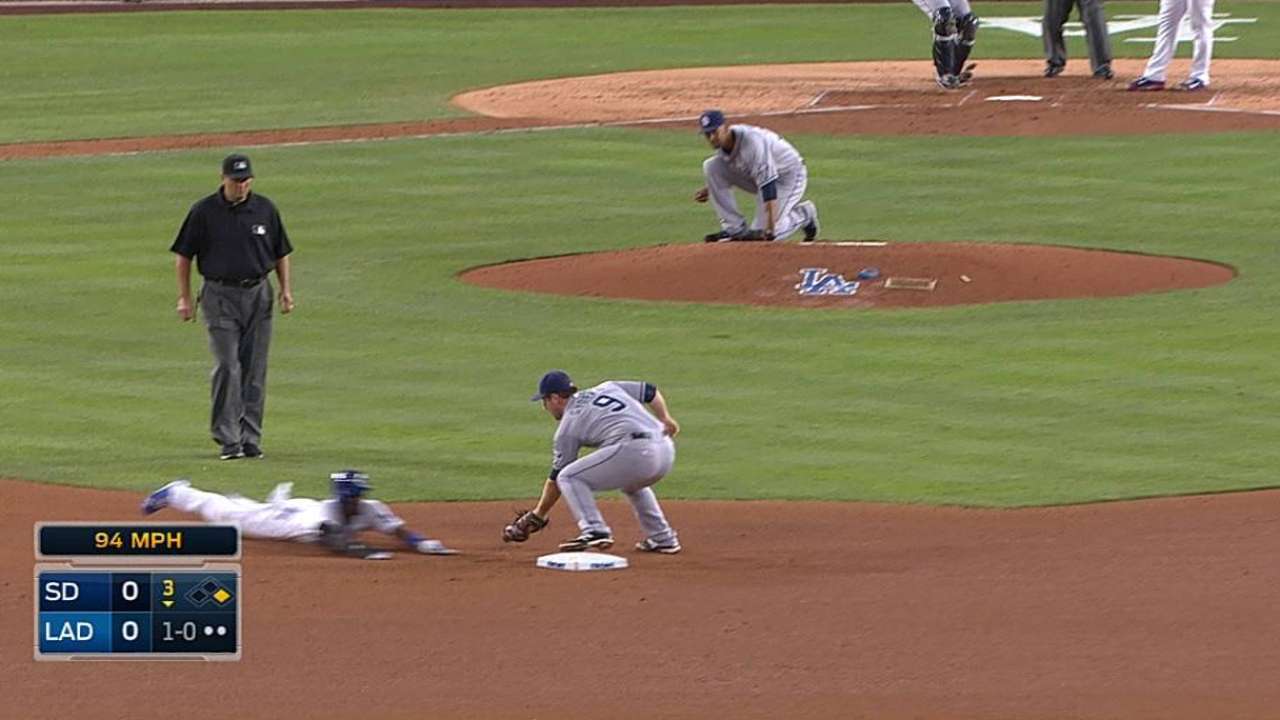 PHOENIX -- Rene Rivera, pitcher whisperer?
The 31-year-old catcher smiles and shrugs sheepishly at the mere suggestion that he might have helped play even a small part in helping mold two of the top pitchers in baseball -- Clayton Kershaw and Felix Hernandez.
"No," Rivera said. "But sometimes I just have a feeling that when I catch someone, I can tell if they're going to be good or not. With Kershaw I could tell. And with Felix it was the same."
Rivera first caught Hernandez when he was an 18-year-old in the Mariners system in 2004, with San Bernardino of the California League.
Four years later he had the chance to work with the then-20-year-old Kershaw in Double-A Jacksonville of the Southern League.
There was something so similar about Kershaw and Hernandez at that young age, something aside from raw talent and a supreme skill set that stood out.
"It was the way they approached the game, the way they competed," Rivera said. "The way they acted on the mound. [Kershaw] looked like a big leaguer in Double-A."
Rivera was reminded of this on Thursday, when Kershaw allowed one run in eight innings, striking out 10 in a 2-1 victory over the Padres. The one run he surrendered came on an RBI single to none other than his former batterymate Rivera in the seventh inning.
Although Rivera didn't have the chance to work with Tyson Ross in the Minor Leagues, he has similar strong feelings about Ross' upside. That much has shown in 2014 for Ross, an All-Star for the first time, who took a two-hit shutout into the eighth inning of Thursday's loss to the Dodgers.
"[Rivera has] helped me out tremendously the last two years," Ross said. "We sit next to each other on the bench and talk all the time. He's been huge for my career."
Corey Brock is a reporter for MLB.com. Keep track of @FollowThePadres on Twitter. This story was not subject to the approval of Major League Baseball or its clubs.